Welcome!
Elements Design Collection is a collection of glycerin soap, aromatherapy sprays, body creams, bath and body products, and themed gift collections that are all individually designed and hand crafted with natural elements and creativity to delight and nurture body, mind, and spirit. It's artistry that soothes body and soul!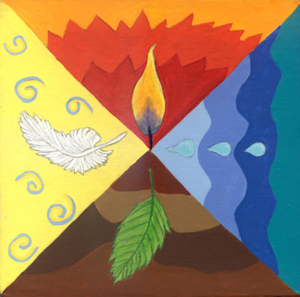 Testimonial
"I have known Nancy for several years now. Several times over the past few years I have purchased soaps and sprays that she has created. The love and energy that she integrates into each item is just magical. The most powerful product that I have purchased is her Chakra Blend Sprays with additional items needed for specific healing. When I have asked Nancy to truly be guided with what is needed to assist me on my journey and create that in a spray, I have been so pleased at what I have received. In using them during stressful times and times of deep processing they have truly given me the extra support that I needed. Nancy is a true gift as a healer and the ability that she has to allow that to flow into her soaps and sprays is a blessing to all who use them. I am so thankful for what Nancy is so graciously giving through her products."
Dedication
I dedicate this new website and my new creations to my mother, Anna, who demonstrated the creative spirit so beautifully in our lives together. She passed at Eastertime 2011, but I will remember her always, and continue to share the creative spirit with her even now. I also dedicate this to my father, Charles, who passed at Eastertime 2013, whose unending support and love has always been with me, giving me a strong foundation of love, I am grateful for all his gifts to me. The love and support from both live with me still.